Think today's deep-dish partisan divide is unprecedented? Just listen to episode 5 of Slate's Slow Burn, its deep-dive story of Watergate. It provides helpful context for the period we are living in now.
If you don't think supporters of a sitting President were ever this die-hard loyal despite all rational reasons not to be. If you think it's only the current bitter climate in which a party seems to be willing to self-protect at any price.
But most of all if you think that Devin Nunes' accusatory behavior - and apparent marching orders from the White House is some kind of aberrational anomaly.
In case you don't have the time to sit through
the podcast
, I will "spoil" some of it here, because it is historically important. And fascinating.
The most amazing nugget I took away from the episode was that the narrative I had always believed - that John Dean had come clean about Nixon's culpability, and then was buttressed when a White House staffer revealed that everything in the White House had been taped, was some kind of 1-2 punch of The Truth Tellers routing out the Bad Guys.
In fact, the only reason the tapes ever got exposed is much more happenstance - and only occurred because the Nixon White House was trying so hard to obliterate Dean's credibility that it overreached and unwittingly exposed its own secret.
(Not unlike the recent
Nunes Memo
which unwittingly undermined its own argument. Trying to assert that the Russia probe was bogus because it was launched by the Steele Dossier, it also included the fact that what really launched it was George Papadapoulos's earlier loose lips about Russia providing dirt on Hillary.)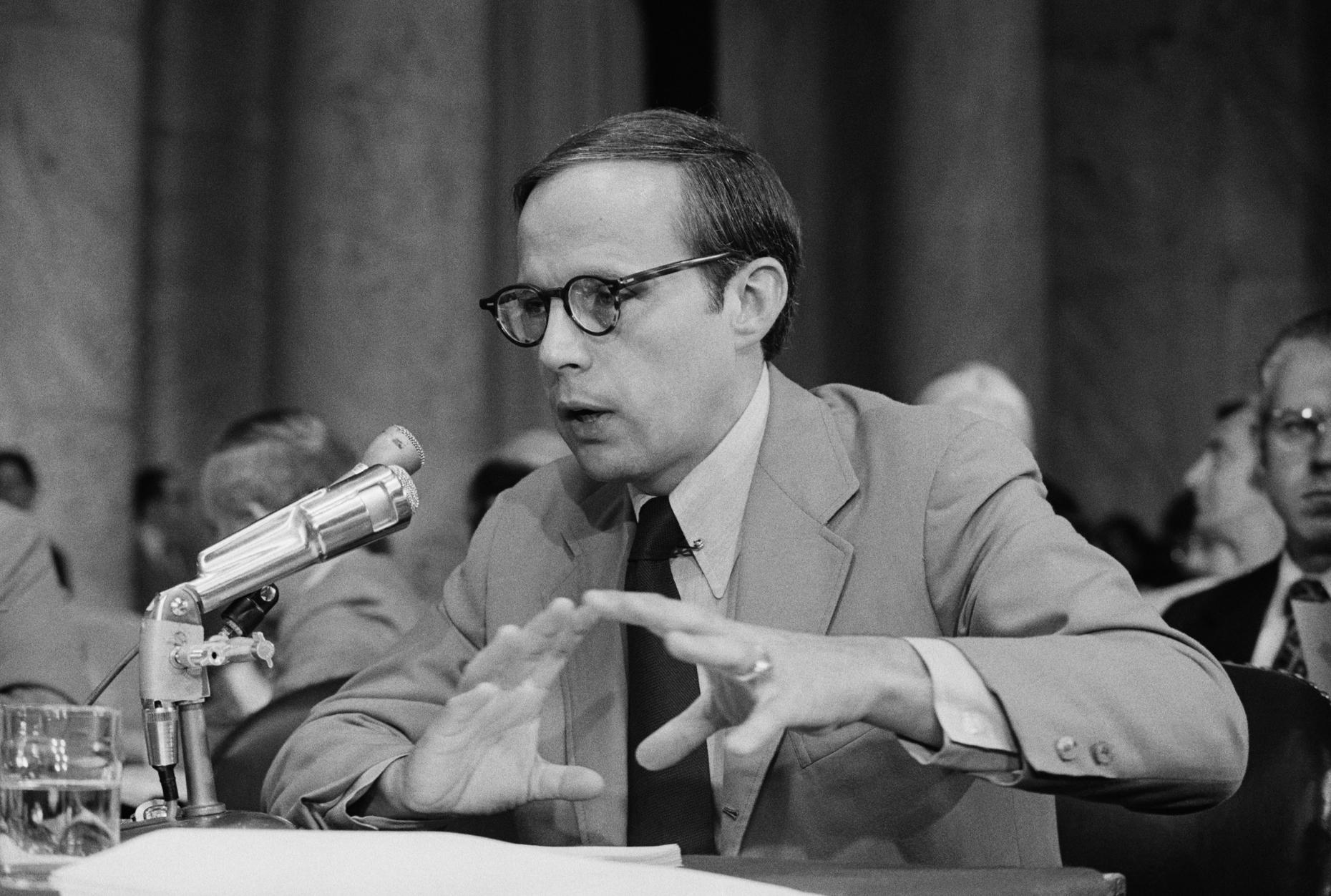 John Dean testifies, 1973
White House attorney Dean wanted to testify in full to Democrats before any Republicans heard what he had to say, because he worried the White House would immediately hear his testimony from its compatriots mount a counter narrative. And it turns out he was right. Because as soon as he testified, the committee was given transcripts of conversations that Dean had in the White House to undermine his story.
But a savvy investigator (of course who, is, again, a partisan squabble, even today) was like, wait, why do you have these transcripts? Does someone have a really good memory? Or are there some kind of tapes we don't know about?
My memory of all this was that the White House guy who helped install the recording equipment in 1971, Alexander Butterfield, had heroically decided to come clean like Dean.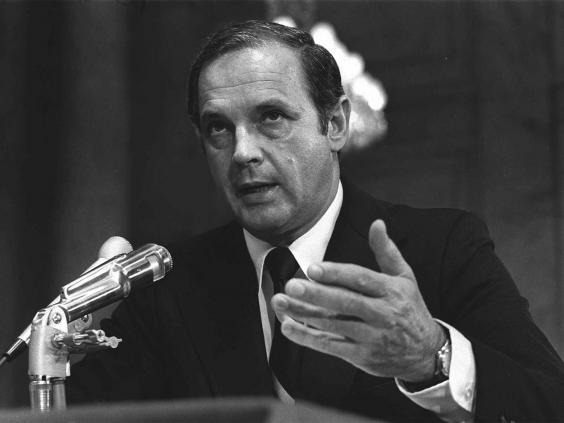 Butterfield testifying
That turns out not to be the case. In fact, when interviewed at age 86 he told the
Washington Post in 2012
, that he was willing to remain vague unless he was asked specifically about the tapes, and he doesn't like being thought of as a snitch.
"Frankly, I don't like being known as the man who revealed the existence of the tapes. It makes it appear that I ran full tilt to the Watergate committee and told them eagerly and breathlessly the very information that Nixon considered top secret. That was not the case. I was facing a true dilemma: I wanted very much to respect Nixon's wishes and at the same time to be cooperative and forthright with the congressional investigators. The wording of their questions meant everything to me. And when Don Sanders, the deputy minority counsel

. . .

asked the $64,000 question, clearly and directly, I felt I had no choice but to respond in like manner."
Why wouldn't he want to be known that way? Because of loyalty?
We are very lucky the overreach happened, and that someone thought to ask the question, or it may never have come out.
And without those tapes (which, as David Frost pointedly asked, why didn't Nixon destroy them?) Nixon would have continued to maintain his innocence.
And he had many True Believers.
As I write this, there's news from
CNN
and the NYT that Steve Bannon is refusing to speak to the House committee despite a subpoena. And one can't help wonder if he knows the John Dean playbook - that he wants to save the truth for Mueller and not give away what he knows to those who will run it immediately back to the White House.
Maybe that's not why this is happening. We may not learn the full truth for another 40 years. That's a slow burn indeed.